Why Canon Marketing Vietnam?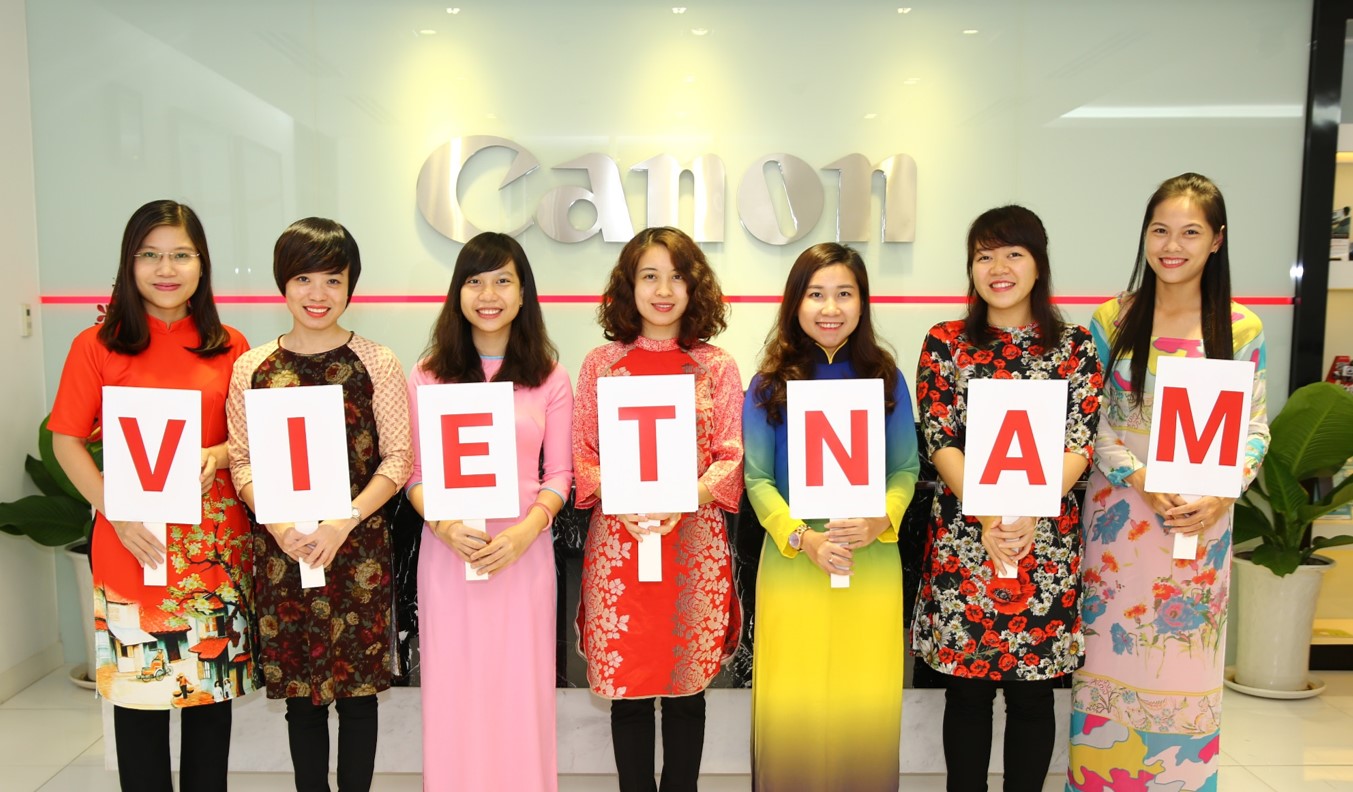 A global major in imaging technologies, Canon is a developer and manufacturer of photographic equipment, business machines, optical and other products. Canon's origin dates back to 1937 as a camera and optical company with a passion for developing the world's best camera. With its commitment to Research and Technology, Canon products today include personal products, Business Machines, and industrial products. Canon products are aimed at improving the lives of people at work and at play.
Canon Group in general & Canon Marketing Vietnam (CMV) in particular always have policies to attract and retain talent. Besides, the benefits belong to policy, the company also has the further points to show Canon Marketing Vietnam is one of the best place to work:
A.  Attractive Remuneration
The level of remuneration is not one of the prior criteria for job seekers, but it still the factors to retain employees. 
To attract and encourage employees, Canon Marketing Vietnam, decided to increase the salary base on the results of PMAS evaluation (Performance Management Appraisal System) for the optimism and fair for all staff levels.
B.  Company Training 
Canon Marketing Vietnam also has Training policy for CMV & Personal training to encourage self-improvement in the employee. Besides The CMV training courses is organized monthly, Employees are sponsored for the outside training courses which help them to improve their skills & knowledge.
C. Canon's Social & Environmental Activities
Although Canon's activities are not the biggest points, it still contributes to make Canon image closely to everyone. Some activities are namely Social Activities: "Canon- For the next generation", "Help With Love", Environmental Activities: "Recovering & Recycle chemical emissions during the production process", "Using Air cushioning in product packaging".
Inside review about Canon Marketing Vietnam
Canon Marketing Vietnam - Recent Updates
hZWXmZtll2qXm5uExaBkb-GkoGOYcFLJpMWoq4DHo5ifmatXc6xsmWJrUr98qKellJ--lqXRoJjSsZOnw9HQvafTz9bFntqQxc_OtcnWoKjPpdWk31hr2XKcb1qe26OXp52oo1p0pZ9haGqFmZmmnqmc1pyb13ymxZydnsmHn9SempyI1JHTmtHWhJ7FoGNv4aSgY5dwUtqZ1pydrMWWqZyYW3Chc2WbYGNomnFtYmZrbJhsZ5pjctdyZWGch8XW2MzR2MOR1qLIhZ3MnplnZZhpnWudZmGecZpuaW6ZcLGw